Soccer Balls For Kids - Buying Guide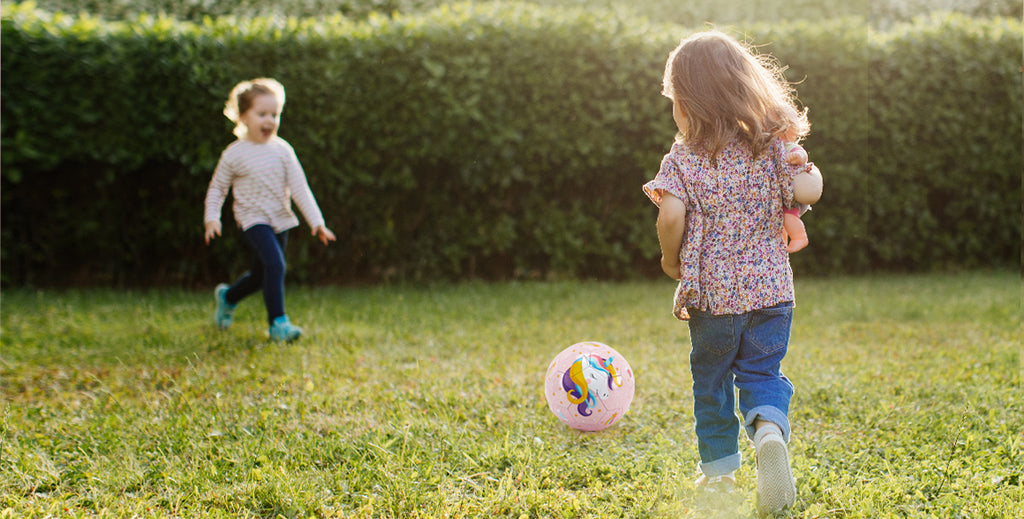 With the refreshed and renewed season - spring approaching, your kids are eager to go outside and play sports. Some like baseball, and for some love soccer!
Choosing the right size soccer ball is important to prevent injury and ensure a pleasant playing experience. You're wondering what size is the right size soccer ball for your kids. Don't worry! We've got you covered. This helpful guide will answer your questions.
When looking for a soccer ball you need to make sure you purchase the correct size ball for your child. Soccer balls are sized in from 1-5. Size 1 is the smallest and size 5 is the largest soccer ball. Each size of ball corresponds to a recommended age group who should be using that ball.
SOCCER BALL SIZE CHART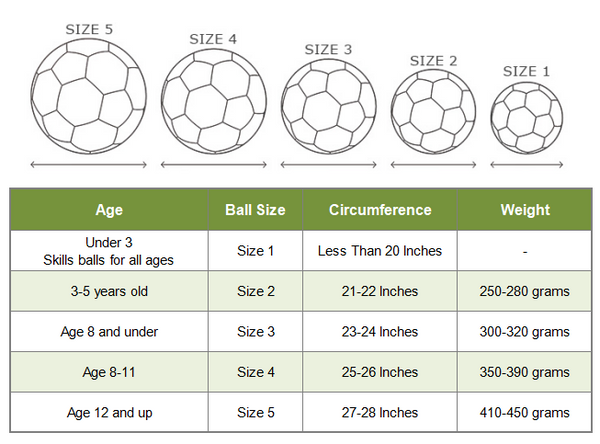 Size 1 is often used as souvenirs and collectibles or skills balls used by all ages. It is used by toddlers and preschool-aged children being introduced to the sport, as well as elite players developing their foot skills.
Size 2 balls have some value for very small kids. It's the least popular of all sizes. Some use for fine-tuning foot skills.
Most coaches recommend starting children off with a size 3 soccer ball. So a toddler should use a size 3 soccer ball. With a circumference of 23″-24″ and weighing only 300-320g, the size 3 soccer ball is an ideal size for a toddler to use.
Size 4 is used for 8-11 years old. It is also considered a youth size and may be used in youth soccer leagues.
Size 5 soccer balls are intended for soccer players aged 12 or older. These soccer balls are used by professionals as well. Balls used in competitions held under the auspices of FIFA or confederations must be Size 5 too.
So, what soccer balls should you be considering for your Toddler?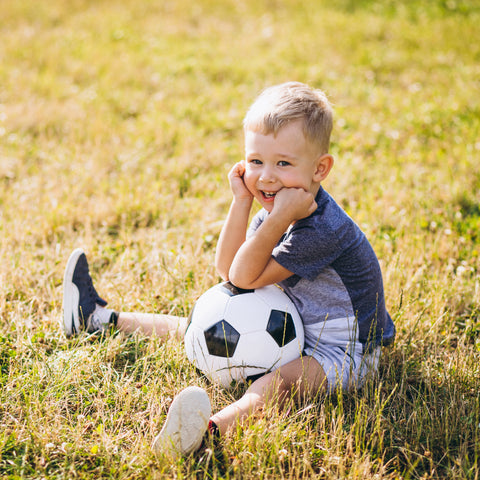 1. Right size: Let's say, Size 3 or Size 4
2. Style: Choose the soccer balls that will appeal to your kids - brightly-colored and "child-friendly" design
3. Quality: Must be more sturdy and easy to control, good for shooting
Here are a few recommendations (Size 3 & 4) that are sure to tickle your kid's fancy:
| | |
| --- | --- |
| Pink Glitter Unicorn Soccer Ball for Girls | |
| Purple Glitter Unicorn Toddler Soccer Ball | |
| Red Dinosaur Cool Soccer Ball | |
| Blue Rocket Children Soccer Ball | |
| Addidas Capitano Soccer Ball | |

We hope this article could help you pick the best right soccer balls for your little one. If you're looking for advice on how to be the best soccer parents, have a look at Top 11 Tips for Soccer Parents from yoursoccerhome.com