2021 Free Thanksgiving Printables for Kids - Hahaland
The big day is here, and that means a lot of cooking. Keeping the kiddos occupied during those last few minutes while we tried to get the Thanksgiving dinner on the table can be a bit of a challenge. Even if they are patient all day, in the last 15 minutes they are done waiting.
We got ya covered. Here are 3 Free Printable Kids Activity Placemats And Pages For Thanksgiving – ya know, to keep them happy while you finish serving dinner.
Some of the placemats and pages are geared toward younger kids with more coloring pictures and less writing, while older children might enjoy a Thanksgiving word search. Adults may even want a placemat or pages of their own or you could have a family coloring contest while everyone waits for pumpkin pie. 
01. TURKEY COLORING PLACEMAT

02. TURKEY COLORING & WORD SEARCH PAGE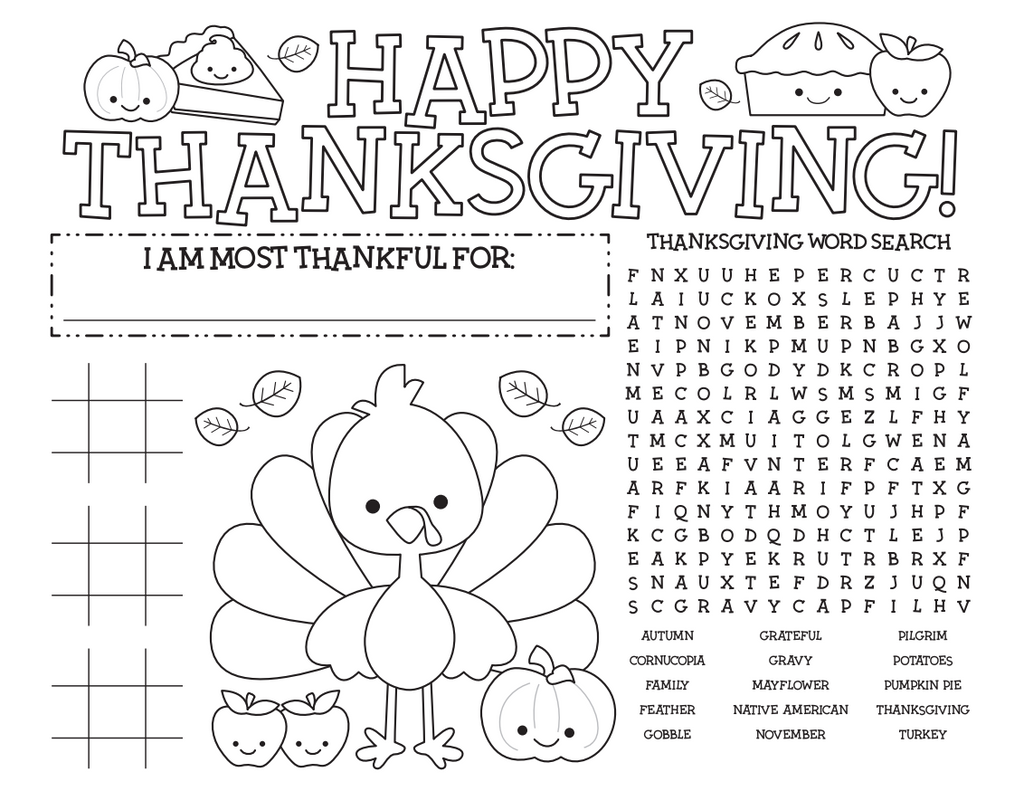 03. HAPPY THANKSGIVING PLACEMAT